When you have worked hard to find someone who can spend the rest of your life with him, he makes you feel full of fun in life. So before you formally form a family, you are eager to engrave love with a pair of perfect stainless steel rings. Maybe you walk into a store about how to choose the perfect stainless steel ring, here are 4 things you need to know, let's take a look at YIBI!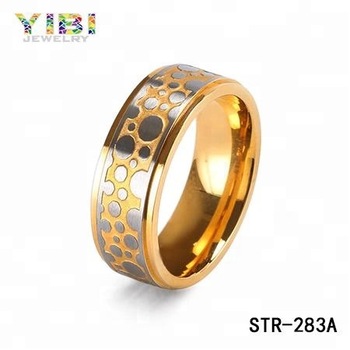 Little things to know when choosing a stainless steel ring
1. You don't have to do this alone. When choosing a stainless steel ring, you can call a close-knit woman to listen to their opinions. Sisters, girlfriends and even mothers are good choices.
2. Give yourself some time. The stainless steel ring you choose is unique and exclusive to you, so you may need 6 weeks or more to wait. You need to give yourself enough time to order and make a tungsten steel ring.
3, go to some reputable shops, when you decide to buy a costly stainless steel ring, you must go to a reputable jewelry shop. If you are not sure how to choose
4. Choose a stainless steel ring. Start with the shape. Before you decide to clean, make sure you want the shape of the ring you want. Determining the shape will help you get the other details of the stainless steel ring.
The above is the information that YIBI has compiled for you about the small things you need to know when choosing stainless steel rings. If you have any questions, please forgive me. If you need to know the knowledge and consultation stainless steel ring, please pay attention to China jewelry factory official website, waiting for your presence!