Men's brushed titanium cross necklaces make great gifts for just about any occasion. Whatever your man's style, you can choose from the men's brushed titanium cross necklaces available to fill just about any bill for design, style, and of course, long-lasting wear.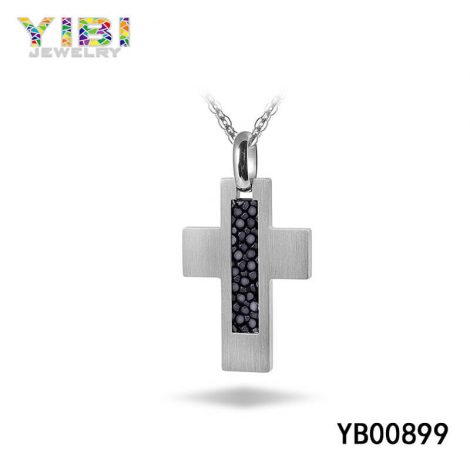 There are many reasons why some men opt for titanium necklace over precious metals, such as silver and white gold. Cost is one of the biggest considerations, since titanium necklace is a very affordable alternative. Titanium is the hardest natural metal in the world. It is very strong; three times the strength of steel and much stronger than gold, silver and platinum, and is more dent, bend than gold, silver, and platinum. and yet is very lightweight, this metal is 45% lighter than steel. Plus It's scratch-resistant and easy to color. With a brushed titanium cross, your man never needs to worry about scratching, bending or ruining this piece of jewelry.
Many of the titanium cross necklaces have a shiny finish similar to that of a silver cross necklace. Brushed titanium doesn't have that kind of shiny surface. The manufacturer creates the brushed effect by using sandpaper or a similar abrasive that is a fine grade. The abrasion lines in the metal give it a brushed finish. The brushed finish makes the titanium cross necklace more men's style.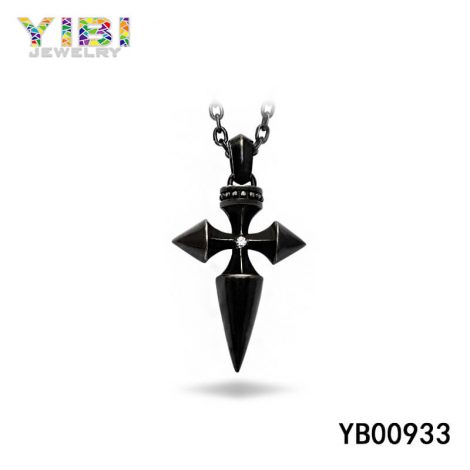 Available Cross Styles
One very popular style is based on the shape of a nail to reflect the nails driven into Christ's wrists when he was nailed to the cross. Some crosses are rugged with spikes twisted together to form a rustic-looking cross, while others are smooth and feature bluntly cut ends. Some look like solid metal tubes cut at an angle to reveal the brushed metal grain.
Many of the men's crosses necklaces that are available in titanium are Gothic designs. Sharp edges and large heavy designs are quite common for a brushed titanium cross necklace. Other designs are very abstract and modern, while some are simpler.
YIBI Jewelry has more than 10 years of experience in this industry, we have grown to be a competitive Titanium Jewelry Manufacturer. We are the Expert in Titanium Cross Necklace OEM & ODM Services with our own Manufacturing Factory.