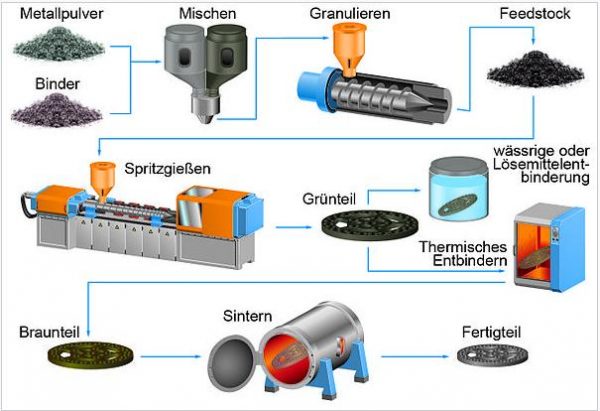 MIM is short for Metal Injection Molding, it is a metalworking process in which finely-powdered metal is mixed with binder material to create a "feedstock" that is then shaped and solidified using injection molding.
In our factory, the main metal is stainless steel, actually we also do injection molding for ceramic items.
So what's the process of MIM?
Fundamental requirements of MIM in each step of the process:
Metals Powders
Binders
Mixing
Molding
De-binding
Sintering
Why we use MIM?
-MIM can produce parts where it is difficult, or even impossible, to efficiently manufacture an item through other means of fabrication.
-It's very fast to produce large volume (even very small , complex items) in a short time.
-Unit cost will be lower.
For more information, Please visit Stainless Steel Jewelry Supplier.